Louisiana judge orders man's mouth taped for interruptions
Legal News Headlines
Court logs show a Louisiana district court judge ordered a man's mouth be taped shut for repeatedly interrupting proceedings.

The Acadiana Advocate reports Michael C. Duhon was being sentenced July 18 for theft and money laundering.

Court minutes show Duhon objected when Judge Marilyn Castle asked him to stop submitting motions on his own behalf instead of through his attorney. After repeatedly requesting for Duhon to be quiet, Castle ordered the bailiff to tape Duhon's mouth shut.

The tape was removed after an objection from Duhon's public defense attorney, Aaron Adams, who requested the judge remove his client from the courtroom instead.

Castle sentenced Duhon to 11 years in prison and recommended he be transferred to a facility with mental health treatment options.

Another public defender in the courtroom faces contempt charges for recording the incident.
Related listings
Legal News Headlines

03/20/2019

The Supreme Court on Wednesday directed a lower court to take another look at a lawsuit that involved Google and privacy concerns and ended in a class-action settlement.The high court said in an unsigned opinion that a lower court should address whet...

Legal News Headlines

01/01/2019

Former "House of Cards" star Kevin Spacey must appear in a Massachusetts court on accusations that he groped a young man in 2016, a judge ruled on Monday.The 59-year-old Oscar-winning actor had argued he should be excused from attending his Jan. 7 ar...

Legal News Headlines

12/02/2018

Shoppers heading online to purchase holiday gifts will find they're being charged sales tax at some websites where they weren't before. The reason: the Supreme Court.A June ruling gave states the go-ahead to require more companies to collect sales ta...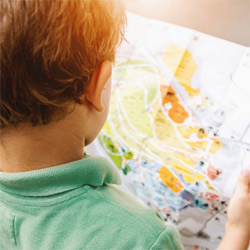 New York Commercial Litigation Law Firm - Woods Lonergan PLLC
Founded in 1993 by Managing Partner James F. Woods, Woods Lonergan PLLC has built a strong reputation as a resourceful and industrious firm that provides clients with clear, concise, and straightforward answers to their most challenging legal issues. Partner Lawrence R. Lonergan, who joined the firm in 2008, has been a friend and colleague to Mr. Woods for over 40 years and shares the same business philosophy. Woods Lonergan PLLC's collective experience and expertise enables the firm to expeditiously and effectively analyze the increasing challenges clients face in an evolving business and legal world, in many instances, avoiding unnecessary time and expense to our clients. Our mission is simple: provide cutting-edge expertise and sound advice in select areas of the law for corporate and business clients. We thrive on providing each client with personalized attention, forceful representation, and a collaborative team effort that embraces collective knowledge.