Supreme Court to hear abortion regulation case
Litigation Reports
The Supreme Court agreed Friday to plunge into the abortion debate in the midst of the 2020 presidential campaign, taking on a Louisiana case that could reveal how willing the more conservative court is to chip away at abortion rights.

The justices will examine a Louisiana law requiring doctors who perform abortions to have admitting privileges at a nearby hospital. The law is virtually identical to one in Texas that the Supreme Court struck down in 2016, when Justice Anthony Kennedy was on the bench and before the addition of President Donald Trump's two high court picks, Justices Neil Gorsuch and Brett Kavanaugh, who have shifted the court to the right.

The court's new term begins Monday, but arguments in the Louisiana case won't take place until the winter. A decision is likely to come by the end of June, four months before the presidential election.

The Supreme Court temporarily blocked the Louisiana law from taking effect in February, when Chief Justice John Roberts joined the court's four liberal justices to put it on hold. Kavanaugh and Gorsuch were among the four conservatives who would have allowed the law to take effect.
Related listings
Litigation Reports

05/23/2019

A longtime Utah judge has been suspended without pay for six months after making critical comments online and in court about President Donald Trump, including a post bashing his "inability to govern and political incompetence."Judge Micha...

Litigation Reports

03/09/2019

A federal court judge will hear motions in a lawsuit over a North Carolina law that mandates the revocation of drivers' licenses for unpaid traffic tickets even if the driver can't afford to pay.Advocacy groups sued in May, seeking to declare the law...

Litigation Reports

02/10/2019

The American Civil Liberties Union of Maine started making its case in federal court on Monday against the ban on medication-assisted treatment in county jail amid the opioid crisis.Democratic Gov. Janet Mills recently lifted the Maine Department of ...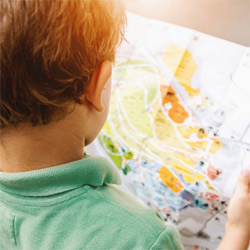 New York Commercial Litigation Law Firm - Woods Lonergan PLLC
Founded in 1993 by Managing Partner James F. Woods, Woods Lonergan PLLC has built a strong reputation as a resourceful and industrious firm that provides clients with clear, concise, and straightforward answers to their most challenging legal issues. Partner Lawrence R. Lonergan, who joined the firm in 2008, has been a friend and colleague to Mr. Woods for over 40 years and shares the same business philosophy. Woods Lonergan PLLC's collective experience and expertise enables the firm to expeditiously and effectively analyze the increasing challenges clients face in an evolving business and legal world, in many instances, avoiding unnecessary time and expense to our clients. Our mission is simple: provide cutting-edge expertise and sound advice in select areas of the law for corporate and business clients. We thrive on providing each client with personalized attention, forceful representation, and a collaborative team effort that embraces collective knowledge.