Trump ally Roger Stone sentenced to over 3 years in prison
Litigation Reports
Roger Stone, a longtime confidant of President Donald Trump, was sentenced to more than three years in prison Thursday for obstructing a congressional investigation in a case that has sparked fears about presidential interference in the justice system.

Soon after Judge Amy Berman Jackson pronounced sentence, Trump publicly decried Stone's conviction as unfair and prominent Republican legislators were giving tacit support for a pardon. But Trump said he wasn't ready to act just yet.

"I want the process to play out. I think that's the best thing to do because I would love to see Roger exonerated," he said. "I'm going to watch the process. I'm going to watch very closely. … At some point I'll make a determination."

The case was marked by the Justice Department's extraordinary about-face on a sentencing recommendation and a very public dispute between Trump and Attorney General William Barr, who said the president was undermining the department's historical independence and making "it impossible for me to do my job."

The president responded by asserting that he was the "chief law enforcement officer of the federal government."

Stone was convicted in November on all seven counts of an indictment that accused him of lying to Congress, tampering with a witness and obstructing the House investigation into whether the Trump campaign coordinated with Russia to tip the 2016 election.

He was the sixth Trump aide or adviser to be convicted on charges brought as part of special counsel Robert Mueller's investigation into possible Russian interference in the 2016 election.
Related listings
Litigation Reports

02/03/2020

A Missouri man at the heart of a state Supreme Court case that overturned what critics called modern-day debtors' prisons is back in jail and suing the local officials who put him there. Warrensburg resident George Richey, 65, is one of two Mis...

Litigation Reports

12/13/2019

The Supreme Court on Monday declined to hear an appeal in a case originating from Boise, Idaho, that would have made it a crime to camp and sleep in public spaces. The decision to let a ruling from the 9th Circuit Court of Appeals stand is a setback ...

Litigation Reports

11/28/2019

President Donald Trump asked the Supreme Court on Thursday to void a subpoena from the House of Representatives that seeks the president's financial records from his accounting firm. The justices already have shielded the documents from being t...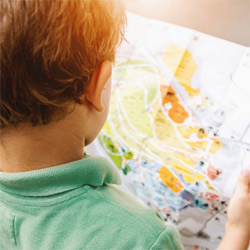 New York Commercial Litigation Law Firm - Woods Lonergan PLLC
Founded in 1993 by Managing Partner James F. Woods, Woods Lonergan PLLC has built a strong reputation as a resourceful and industrious firm that provides clients with clear, concise, and straightforward answers to their most challenging legal issues. Partner Lawrence R. Lonergan, who joined the firm in 2008, has been a friend and colleague to Mr. Woods for over 40 years and shares the same business philosophy. Woods Lonergan PLLC's collective experience and expertise enables the firm to expeditiously and effectively analyze the increasing challenges clients face in an evolving business and legal world, in many instances, avoiding unnecessary time and expense to our clients. Our mission is simple: provide cutting-edge expertise and sound advice in select areas of the law for corporate and business clients. We thrive on providing each client with personalized attention, forceful representation, and a collaborative team effort that embraces collective knowledge.