NC redistricting fight turns to state courts after ruling
Politics
Now that the U.S. Supreme Court has ruled federal courts aren't the place to settle partisan gerrymandering disputes, opponents of North Carolina's district maps are putting their hopes in state courts.

An election reform group, the state Democratic Party and voters will go to court in two weeks to try to persuade state judges that Republican-drawn General Assembly districts discriminate against Democrats based on their political beliefs and voting history.

What's different in this case is that the plaintiffs — some of whom sued in federal court over the state's congressional map, which ended with Thursday's 5-4 Supreme Court decision against them — argue the House and Senate boundaries violate the state constitution, not the U.S. Constitution.

"We are confident that justice will prevail in the North Carolina courts," said Bob Phillips with the North Carolina office of Common Cause, which is a plaintiff in both matters. "And we will continue to work with state lawmakers to reform our broken redistricting system that has left far too many without a voice in Raleigh."?

Voting-rights advocates across the country have vowed to turn to state litigation after Chief Justice John Roberts wrote in the opinion addressing North Carolina and Maryland cases that federal courts have no authority to determine whether partisan gerrymandering is unconstitutional.

Addressing complaints of partisan gerrymandering in state courts has already succeeded in Pennsylvania, where last year the state Supreme Court struck down congressional districts based on language in the Pennsylvania constitution that is similar to North Carolina's. That ruling led to the court redrawing congressional lines. Democrats picked up four additional seats in 2018.

The pending partisan gerrymandering case filed in Wake County court marks at least the eighth lawsuit challenging North Carolina maps on the basis of racial and partisan bias since the current round of redistricting began in 2011. The lawsuits resulted in redrawing congressional lines in 2016 and legislative districts in 2017 — both to address racial bias. The state has spent millions of taxpayer dollars defending the maps.

Unlike the conservative majority on the U.S. Supreme Court, the state Supreme Court that would hear the appeal of the trial court's decision has six registered Democrats and one Republican.
Related listings
The Supreme Court is forbidding President Donald Trump's administration from adding a citizenship question to the 2020 census for now. The court says the Trump administration's explanation for wanting to add the question was "more o...

Attorneys for news organizations argued Thursday that the U.S. public should be allowed to see federal data about how prescription opioids were distributed as the nation's overdose crisis was worsening.They urged a three-judge panel of the 6th ...

The Supreme Court on Monday agreed to consider Virginia's plea to reinstate the life-without-parole sentence of a man who as a teenager participated in sniper shootings that terrorized the Washington, D.C., region in 2002.The justices said they...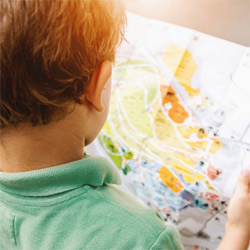 New York Commercial Litigation Law Firm - Woods Lonergan PLLC
Founded in 1993 by Managing Partner James F. Woods, Woods Lonergan PLLC has built a strong reputation as a resourceful and industrious firm that provides clients with clear, concise, and straightforward answers to their most challenging legal issues. Partner Lawrence R. Lonergan, who joined the firm in 2008, has been a friend and colleague to Mr. Woods for over 40 years and shares the same business philosophy. Woods Lonergan PLLC's collective experience and expertise enables the firm to expeditiously and effectively analyze the increasing challenges clients face in an evolving business and legal world, in many instances, avoiding unnecessary time and expense to our clients. Our mission is simple: provide cutting-edge expertise and sound advice in select areas of the law for corporate and business clients. We thrive on providing each client with personalized attention, forceful representation, and a collaborative team effort that embraces collective knowledge.