Nepal Parliament, reinstated by high court, begins session
Politics
After being reinstated by the nation's Supreme Court, Nepal's Parliament began a session on Sunday that will likely determine the future of the prime minister and the government.

The split in the ruling Nepal Communist Party has left Prime Minister Khadga Prasad Oli without the majority of votes in Parliament required for him to continue in office. Oli so far has refused to step down and is determined to continue.

A vote of no confidence against Oli is likely to be brought by the splinter group from his own party, which would force him to step down. The group has not yet made a formal decision.

Oli would have to get the support of other political parties in Parliament in order to stay in power. The process could take days, leaving an unstable political situation in the country.

Oli had the president dissolve Parliament in December and announce fresh elections after the rift in the party. Last month, the Supreme Court ordered the reinstatement of Parliament in response to several cases filed with the court charging that Oli's decision to dissolve the legislature was unconstitutional.

Since Parliament's dissolution, there have been regular street protests against Oli by tens of thousands of people in Kathmandu and other cities.

Oli became prime minister after the party won elections three years ago. His party and that of former Maoist rebels had merged to form a strong Communist party to win the elections.

However, there has been a power struggle between Oli and the leader of the former Maoists rebels, Pushpa Kamal Dahal, who is also co-chair of the party. The two had previously agreed that they would split the five-year prime minister's term, but Oli has refused to allow Dahal to take over.
Related listings
The Supreme Court on Thursday made it harder for longtime immigrants who have been convicted of a crime to avoid deportation.Justice Neil Gorsuch wrote the opinion for a 5-3 conservative majority that ruled against a Mexican citizen who entered the U...

A man and two companies in Alaska have been sentenced to three years probation and a $35,000 fine for violating the Clean Air Act involving asbestos work at a shopping center more than five years ago, a judge said.The work was performed at the Northe...

Courts in two rural counties were wrong when they dismissed lawsuits filed by the state seeking to have three casinos declared public nuisances, the Alabama Supreme Court ruled Friday.The decision meant the state can resume cases challenging operatio...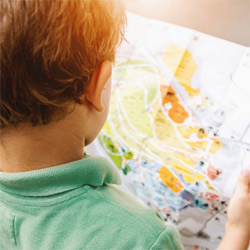 New York Commercial Litigation Law Firm - Woods Lonergan PLLC
Founded in 1993 by Managing Partner James F. Woods, Woods Lonergan PLLC has built a strong reputation as a resourceful and industrious firm that provides clients with clear, concise, and straightforward answers to their most challenging legal issues. Partner Lawrence R. Lonergan, who joined the firm in 2008, has been a friend and colleague to Mr. Woods for over 40 years and shares the same business philosophy. Woods Lonergan PLLC's collective experience and expertise enables the firm to expeditiously and effectively analyze the increasing challenges clients face in an evolving business and legal world, in many instances, avoiding unnecessary time and expense to our clients. Our mission is simple: provide cutting-edge expertise and sound advice in select areas of the law for corporate and business clients. We thrive on providing each client with personalized attention, forceful representation, and a collaborative team effort that embraces collective knowledge.