Man gets 5 years in prison for arson at Savannah city office
Politics
The South Dakota Supreme Court has ordered the state to grant a man whose lower leg was amputated as a result of a work injury permanent and total disability benefits.

Steven Billman was working at Clarke Machine when he cut his foot on a metal shaving in February 2015. His foot became infected and surgeons at Avera Hospital in Sioux Falls had to amputate his right leg just below the knee.

Billman is 64 and has multiple medical conditions, including diabetes. The state Department of Labor and Regulation granted Billman partial disability payments for 2 1/2 years. In 2018, Billman argued that he deserved permanent, total disability benefits, the Rapid City Journal reported.

The department said that while Billman did have some disabilities, he could still do some physical work, has the ability to adapt and learn new technology, and that his age doesn't prevent him from finding work.

Billman appealed to the Hughes County Court where Judge Christina Klinger upheld that he was not unemployable and inappropriately limited the geographical size of his work search.

The justices this week concluded the department's determination that Billman is not unemployable" is clearly erroneous."
Related listings
The Supreme Court on Thursday made it harder for longtime immigrants who have been convicted of a crime to avoid deportation.Justice Neil Gorsuch wrote the opinion for a 5-3 conservative majority that ruled against a Mexican citizen who entered the U...

After being reinstated by the nation's Supreme Court, Nepal's Parliament began a session on Sunday that will likely determine the future of the prime minister and the government.The split in the ruling Nepal Communist Party has left Prime...

A man and two companies in Alaska have been sentenced to three years probation and a $35,000 fine for violating the Clean Air Act involving asbestos work at a shopping center more than five years ago, a judge said.The work was performed at the Northe...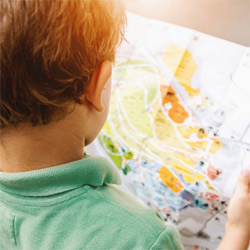 New York Commercial Litigation Law Firm - Woods Lonergan PLLC
Founded in 1993 by Managing Partner James F. Woods, Woods Lonergan PLLC has built a strong reputation as a resourceful and industrious firm that provides clients with clear, concise, and straightforward answers to their most challenging legal issues. Partner Lawrence R. Lonergan, who joined the firm in 2008, has been a friend and colleague to Mr. Woods for over 40 years and shares the same business philosophy. Woods Lonergan PLLC's collective experience and expertise enables the firm to expeditiously and effectively analyze the increasing challenges clients face in an evolving business and legal world, in many instances, avoiding unnecessary time and expense to our clients. Our mission is simple: provide cutting-edge expertise and sound advice in select areas of the law for corporate and business clients. We thrive on providing each client with personalized attention, forceful representation, and a collaborative team effort that embraces collective knowledge.